About Us
B-Weiss Entertainment is made up of individuals from various backgrounds including event production, event management, venue management, talent buying, concessions, special event consulting, media, and marketing. With over 50 combined years' experience in the event business we help bring to life creative custom events, promotions, and festivals.
Given our wide range and sheer number of annual events, we are able to make competitive bids that which insure you save money where you can while keeping the integrity of each production. We pride ourselves on providing fair and competitive bids to all of our clients. A common question comes up in regard to how one can compare pricing and the answer is simple: we work with trusted vendors that help us help you. Knowing the true amount of events from Owing to our many years' experience, we have developed strong relationships and work closely with vendors we know and trust, which allows us to continue to grow our network. We faithfully maintain this network to keep pricing fair and bring the newest and innovative resources to your events.
WHAT WE DO
We appreciate our clients have a distinct vision for their events and we want to be the company you turn to in order to bring that vision to fruition. We believe the best way to produce a successful event is to understand in depth what the details and desired outcome are for each production. Whether it be a concert, festival, trade show, or wedding, we want to help our clients execute their vision with ease and at the same time keep them under budget.
We understand each event is different in its own way and we tailor our services to fit our clients' needs. At B-Weiss Entertainment, our clients aren't just another account. Whether taking on specific items or turn-keying an entire event we use our knowledge and years' experience to prevent costly lessons and mistakes. Having a broad range of experience allows us to pinpoint assets to make your event successful and within budget. Let us help you today!
SERVICES WE PROVIDE
Full service event production
Event planning and management
Talent buying for local and national acts
Consulting
Competitive bidding and RFPs
Staging
Audio and lighting
Event photography and videography
Video recaps
Concessions
Catering
Tents
Custom event signage
Tables, chairs, and linens
Pipe & drape, décor
Floral
Restrooms
Event dumpsters and waste systems
Event clean up
Temporary electricity
Filler entertainment (DJs, models, strolling entertainment, cirque performers, etc.)
Permit services (TABC, health, building, electrical)
Security, police and EMT services
Venue booking
Logistical services
WHO WE ARE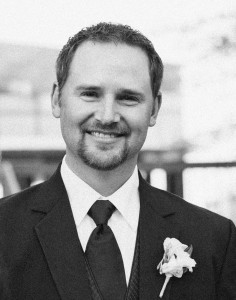 Brad Weiss With more than 20 years' experience in events and entertainment, Brad Weiss brings high levels of industry expertise and entrepreneurial gusto to his namesake enterprise, B-Weiss Entertainment Group, LLC. This Texas native developed a passion for the events business at a young age while selling sno-cones for his father's catering business. In 1990, Weiss partnered with his father, one of the largest concessionaires at the State Fair of Texas, to form Texxas Services, Inc. Texxas Services specialized in food and beverage operations for high-end clients including the State Fair of Texas, Texas Stadium and the Gexa Energy Pavilion (formerly Starplex, Smirnoff Music Center, & Superpages.com). While still serving as Director of Operations for Texxas Services, Weiss ventured into festival production and founded Texxas Sized Events, Inc., in 2002. That same year, he created Mardi Gras Texas Style!, which has since grown into an all-day festival featuring twenty-eight bands on five stages. In 2005 Weiss became General Manager for Gilley's Dallas, taking on production, talent buying, marketing and logistics.
During his career, Weiss has worked with many live music business names, including Live Nation, AEG, and Pace Concerts, as well as artists like Van Halen, Sammy Hagar, U2, George Straight, Alan Jackson, Brooks & Dunn, Dave Matthews Band, Mötley Crüe, Billy Joel, Elton John, the Rolling Stones, KISS, and many more. Whether you are planning a private gathering, corporate function or public event, concert, or festival, he can easily handle all aspects of your next event.
Send me an email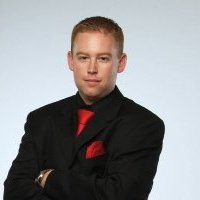 Matt Stacks lives, eats, and breathes special events. Matt is a veteran of the United States Marine Corps, having honorably serviced overseas during Operation Iraqi Freedom. Matt brings his dedicated work ethic and incorporates it into each event. During Matt's time serving in the Reserves he joined a major media group in Dallas, TX where he has worked in many different capacities in the event world including managing promotions teams, marketing brands, planning internal and external events, festivals, fashion shows, food and beverage tasting events, and themed events. Working with over 1,000 clients in his almost 12 years in the event business has given him the knowledge and flexibility to coordinate almost any event.
Matt is married to his beautiful wife, Allison. He enjoys the outdoors, including hunting, fishing, and spending time with his three boys: Mason, Logan, Maddox, and their chocolate Lab, Si.
Send me an email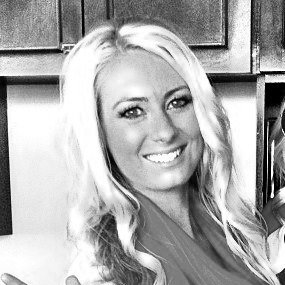 Kristen Black has always had a passion for event planning. Her summers in high school were spent interning at a corporate event company. From there she developed a desire to pursue a future career in events and continued her education at Texas Tech University where she majored in Restaurant, Hotel & Institutional Management. Kristen has completed internships at various hotels, as well as, Main Event Entertainment Corporate before finishing college. She has since then worked with CBS Radio in their promotions department being involved with multiple large events throughout the year. She has also worked part time as a Customer Sales Representative at a large marketing company which includes traveling to trade shows all over the US. Kristen started working for a Commercial Real Estate firm in Dallas in 2011 where she spent 4 years gaining experience in executive administration and office management. Her eagerness to pursue a career in the events world drove her to leave the company and since then found her home with B-Weiss Entertainment Group in August 2015. Her drive, bubbly personality and passion for events is makes her a great addition to the team.
Send me an email